ONE BANNER TO RULE THEM ALL
A fully customizable display turns one banner into a thousand! Endless possibilities. Print anything in permanent high-resolution CMYK ink then scribble to your heart's content with dry erase markers. Reusable again and again!
Never Buy Another Pop-Up Banner Stand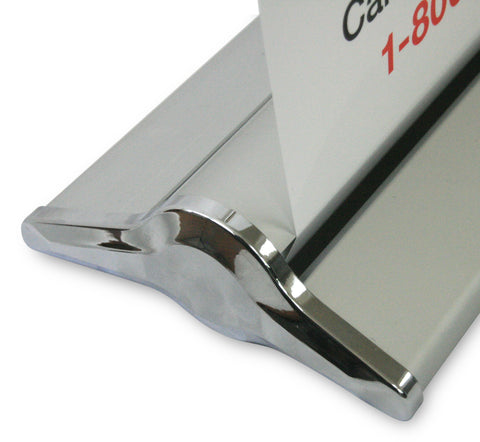 Sturdy & Lightweight
The retractable aluminum banner stand is very durable and can be transported and set up easily by a single person.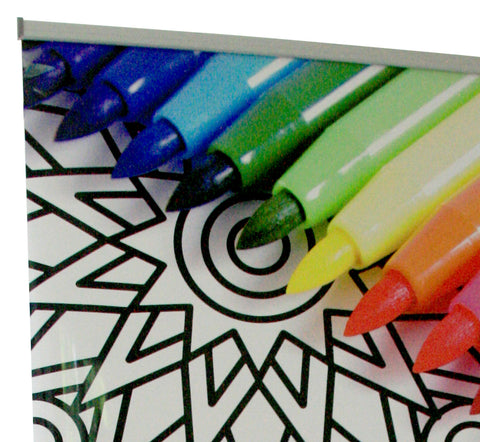 High Resolution CMYK Printing
Professional grade 300 dpi full-color artwork printed on dry erase laminate has a glossy magazine quality feel.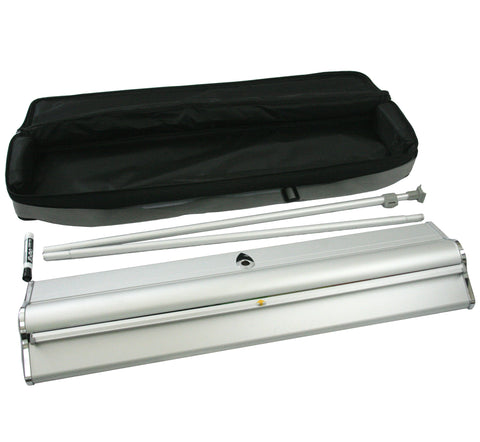 Everything You Need In One
The included zippered carrying case and Expo™ brand dry erase marker ensure a great display right out of the box.
Choose Your Own Paint Spatter Colors.
Our most popular stock design is available in a wide variety of color combinations. Don't see your color scheme? Ask us about PMS and custom color matching, we should be able to accommodate you.
Perfect For Conferences, Trade Shows & Lobbies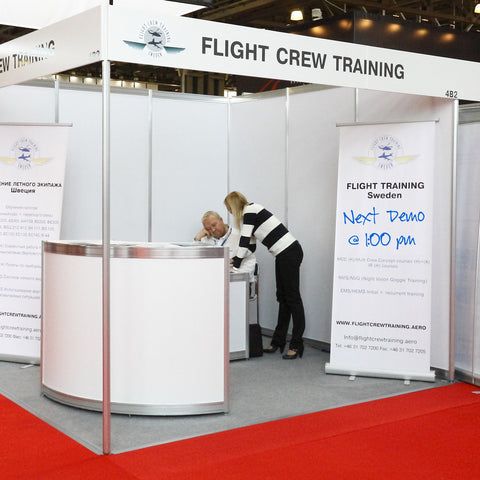 Provide Information.
Even if you only need a small portion of editable space on your retractable banner, the ability to make quick changes to your information can be a life saver.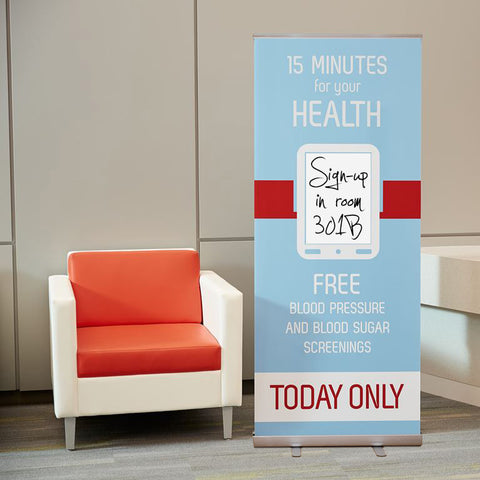 Give Directions.
A personal touch can add extra comfort in office and waiting areas where the right heart felt message might go a long way.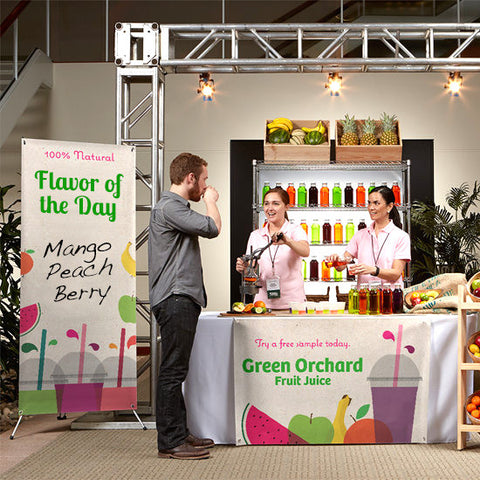 Offer Suggestions.
Sometimes your message has to change on the fly throughout the day. You won't ever get stuck with an inaccurate banner when you go with Write It Wipe It!
Whether It's For Business Or Pleasure, Every Office Needs One.
Patients, clients and employees always notice a personalized message. There are no limits to the uniqueness you can add to a full-color printed Retractable Dry Erase Banner Stand.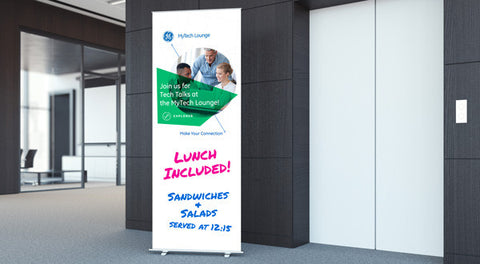 Lighten Up The Mood
A fun personalized message can be exactly what the team needs to boost morale before that big meeting.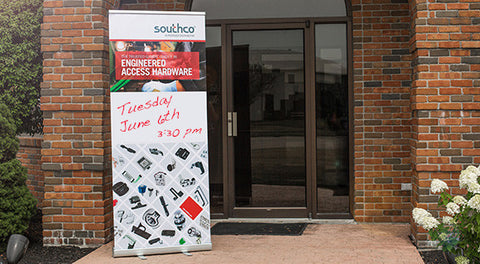 Keep Everyone Informed
In the right place, a custom banner can't be ignored. Make sure word gets around the office quickly.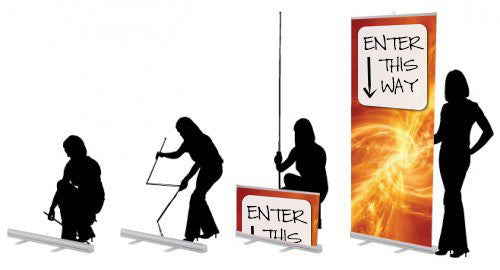 Lightweight Yet Sturdy, And Sets Up In A Flash.
Our laminated heavyweight poly-photo material stands up to most rips and tears, and once assembled, the entire stand can be picked up and moved with one hand.